If your child has had fever for at least five days, together with two or more of the symptoms above, ask your doctor whether he or she could have Kawasaki Disease.
Start a Ryot Fundraising Continues!
Although the contest has come and gone, the Start a Ryot Campaign is still accepting donations! Click here to donate.
Start a Ryot Fundraiser
Actress Sarah Chalke and the Kawasaki Disease Foundation are super excited to let you know that we're part of the #STARTARYOT Challenge. The Challenge is a fundraising campaign being launched by RYOT. They're giving away $200,000 in cash prizes ...
Saving Kids with Kawasaki Disease
Determined to help doctors protect children from a rare disease, an RWJF scholar turns to a new model of funding to further her research with the help of actress Sarah Chalke and a community of concerned parents and advocates. More informati ...
Grey's Anatomy KD Episode March 28, 2013
On Thursday, March 28 ABC's hit drama, Grey's Anatomy will tell the story of a mom advocating for her infant who is suffering from KD. The mom is played by Sarah Chalke, who in her real life is a KD parent. So, the story is told with incredibl ...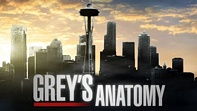 Grey's Anatomy Thursday March 28th, 2013
Dear Friends and Family of the Kawasaki Disease Foundation - This Thursday, March 28th, ABC's Grey's Anatomy will feature a story that's near and dear to many of us - the story of a mother's intuition and a child's fight for life before he is dia ...
Save the Date: "To Save a Child's Heart Gala" - November 9th, 2013
Kawasaki Disease Foundation "To Save a Child's Heart" Gala and Informational Symposium Saturday November 9, 2013, La Jolla, California at The Torrey Pines Hilton Hilton La Jolla Torrey Pines10950 North Torrey Pines RoadLa Jolla, CA 92037 ...